Toyota Section 179 Tax Deduction
Near Jayess, MS
Are you looking to expand your Toyota fleet before the year is out? Ask the team at Toyota of Brookhaven about how you can take advantage of the Section 179 Tax Deduction! This IRS tax code was designed to help small- to medium-sized business owners invest in their companies by deducting the costs of qualifying vehicle purchases. With this tax incentive, your company can deduct up to 100% of a vehicle's purchase price from your year-end taxes.1
While this commercial vehicle tax deduction is most frequently applied to large trucks and vans, it can also help you save on typical passenger cars and SUVs. Learn more about the Toyota Section 179 guidelines when you stop by our Toyota dealership near Jayess!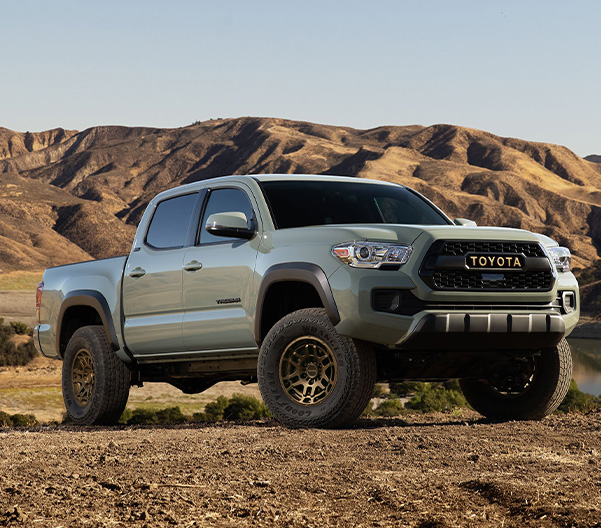 Understanding The 2023 Section 179 Deduction Limits
Before you decide on that new Toyota truck or SUV from our lot, it's essential that you understand the benefits and limitations of Section 179. If you finance a new or used vehicle, such as a reliable Toyota model, within the 2023 tax year, then you may qualify for these tax savings! Remember, though, that a vehicle must be put into service before December 31, 2023 if it's to qualify for this year's Section 179 deduction.
Here are some key points about the deduction limits for 2023:
2023 Section 179 Deduction Limit: $1,160,000 -- applicable to both new and pre-owned equipment, provided the equipment is new to you.
2023 Bonus Depreciation: 80% -- valid for new and used equipment.
Passenger Vehicles Deduction Cap: Vehicles such as pickups and heavy SUVs weighing between 6,000 and 14,000 pounds may be eligible for a maximum first-year deduction of $28,900.
Which Toyota Vehicles Qualify for Section 179?
Whether your preference leans towards a robust pickup truck or a versatile SUV, there are many Toyota vehicles on out lot that qualify for Section 179 deductions including:
For more information about how you can take advantage of Toyota Section 179 tax savings, contact Toyota of Brookhaven. Our Toyota finance team will be happy to answer all your questions and show you a breakdown of the tax deductions you may be eligible for. We can't wait to help your business grow with new trucks or used Toyota SUVs!